Today marks the one-year anniversary of the Hero6.org re-launch!
We did it! Congratulations!!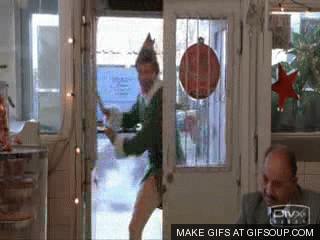 ... wait ... What did we do?
Well, ChamberOfFear and I have compiled a list!
Established a new website, IRC channel, social media pages, and new production environment through Sourceforge
Corrected sprites with pink shadows
Repaired functionality to all GUIs and added some new ones (like Save/Load)
Implemented a new Day & Night system
Golden Tooks!

Implemented functionality for the climbing skill
Corrected a few bugs (like the random room start and several mouse cursor freezes)
Major overhaul of the source code: implemented standardized format and naming conventions, removed unnecessary code, and modularized the code into separate scripts instead of one long "GlobalScript"
Collected the previous Hero6 demos and made them available on the Sourceforge page
Collected and preserved 9.33 GB worth of Hero6 resources from several contributors
Launched an archive copy of the Hero6.com visitors forum at visitors.Hero6.org
We even survived a server upgrade back in August.
I'm sure there are other things we covered as well. Be sure to comment and let me know all the stuff I didn't mention. But the most important thing I need to do this year is to say thanks. Thank you to all those heroes out there that contributed to the project or just dropped by to say hello. I'm grateful for all we've accomplished this year and I look forward to 2015!
Just in case you're wondering where are we now; we're in creative development still. I've been plugging away at the game design document (GDD) over the holiday break. Once we nail that down, we'll have a concrete list of production requirements moving forward. I may even place a wiki version of the GDD over on Obsidian Portal. Stay tuned for that, the site already exists, but it's incomplete and I don't want to spoil the surprise. The Obsidian Portal format should make the content a little more manageable and easier for volunteers to absorb.
As always, if there's anything you'd like to know about the project or how you can contribute, feel free to comment, message, or you can email me at
RobertKety@Hero6.org
.
Happy anniversary Hero6 and happy holidays to you all!!!